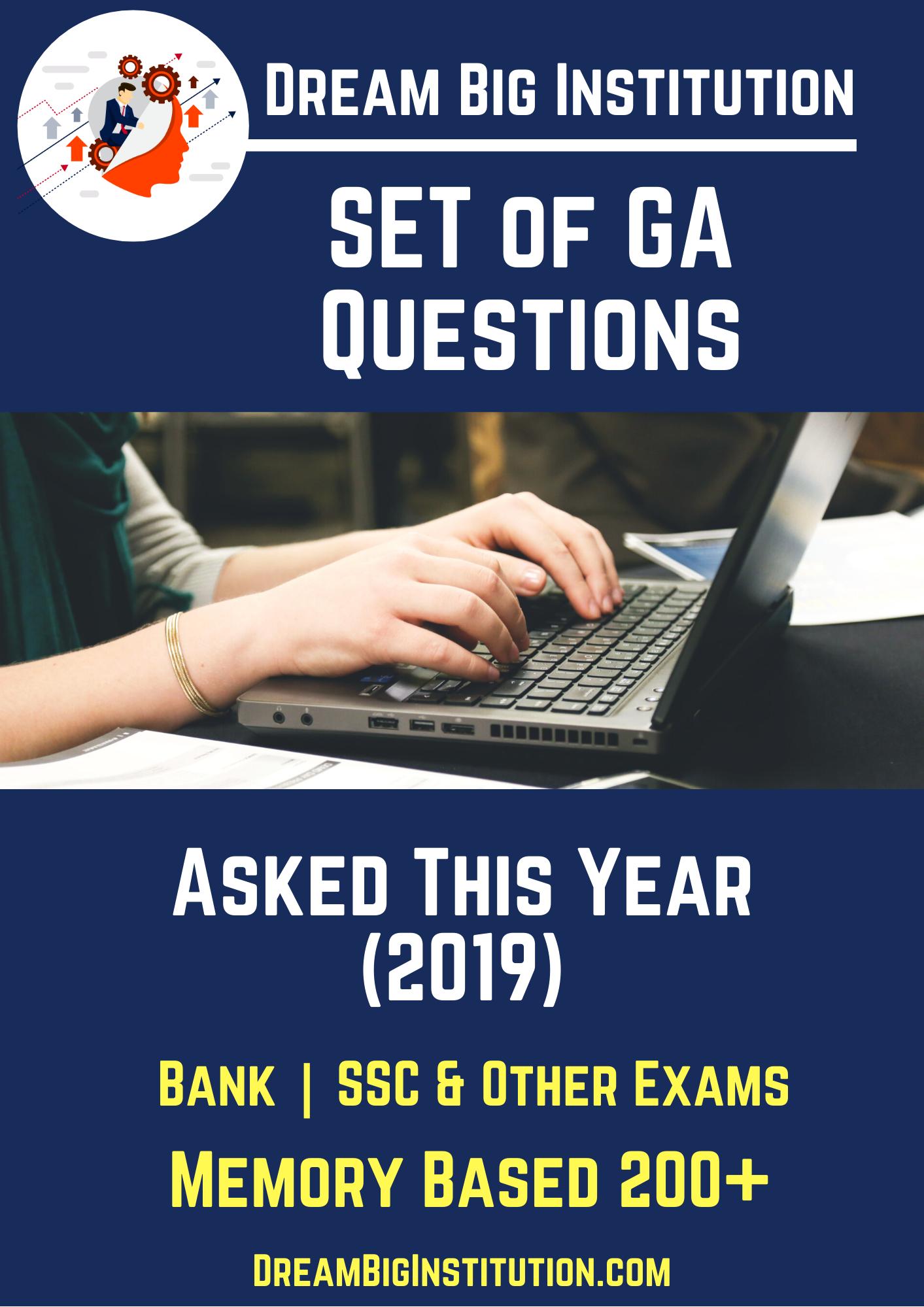 Set of GA Questions Asked in 2019 Govt Exams : GK which means the awareness about every kind of information- from our body science to vast daily news analytics, it covers everything which can come to your mind.
We know that general knowledge is such a vast subject that it is difficult to understand that from where to start and where to stop. The mugging up of a lot of data literally tires the candidates following which the candidate chooses either to skip this particular subject or take a chance to score only that portion which is enough to make he/she pass.
You might think most of the time that either the concerning subject should be removed from the syllabus or it should not be made compulsory to crack.
All candidates confused about the IBPS Exam Preparation that How to Prepare for GK Paper of IBPS Exam? Here you find complete details about gk preparation tips and tricks. First of all, you should focus on ibps gk syllabus topics.
It is to be noted that general awareness does not hold a pattern for prelims exams in any of the IBPS examinations. It is conducted only in the mains examination.
General Awareness Syllabus ( SSC -CGL )
Questions in this section will be aimed at testing the candidates' general awareness (GK+GS) of the environment around him and its application to society. The test will also include questions relating to India and its neighboring countries especially pertaining to History, Culture, Geography, Economic Scene, General Policy & Scientific Research. The questions will also be asked from Science, Current Affairs, Books and Authors, Sports, Important Schemes, Important Days, Portfolios, People in News
Download Set of GA Questions Asked in 2019 Govt Exams


To Join us Instagram

Account

Click Here
To Join us Facebook Page
Click Here
To Join us Telegram Channel
Click Here
You May Also Like Some of Our Best E-Books & Practice Sets