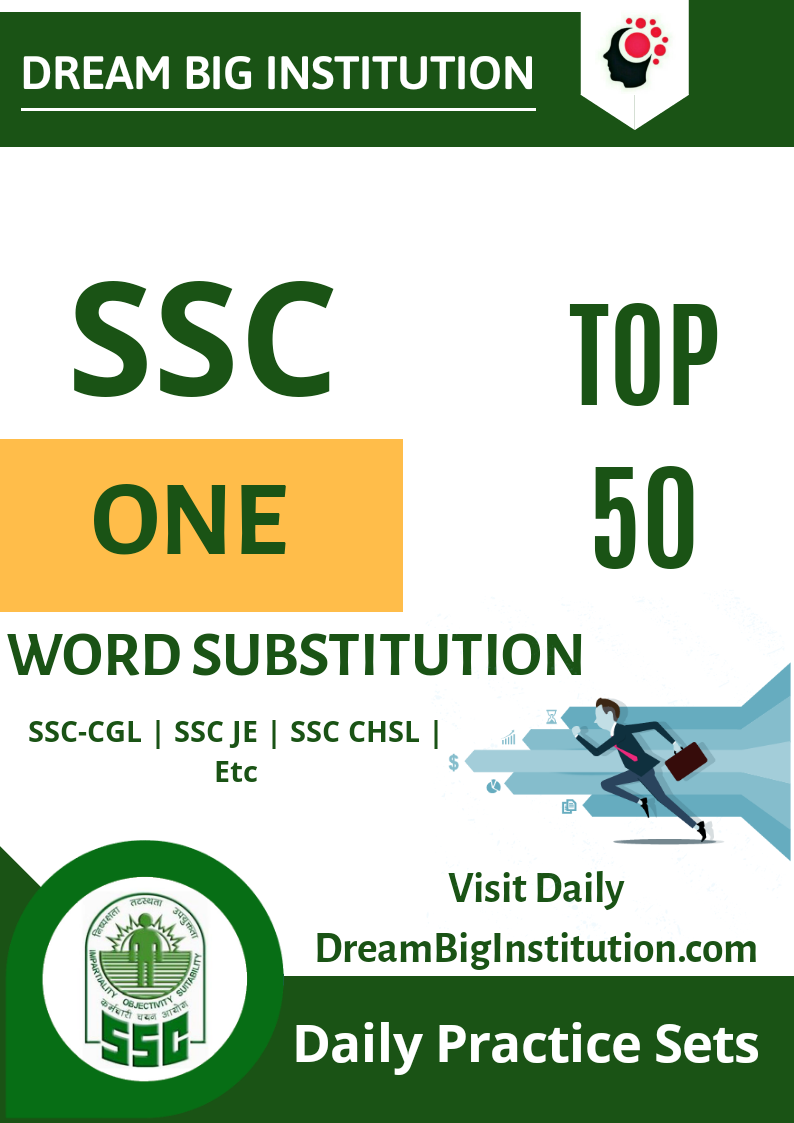 Top 50 One Word Substitution PDF For SSC Exams
What is One Word Substitution…?
One word substitution is the process of using one word for a phrase means It is a process in which people use one word to substitute a wordy phrase, to make the sentence structure more lucid. In the English language, it is very important to write precisely and speak in a single word. This not only makes the language easily understandable but also makes it beautiful or we can say that these words bring compression in any kind of writing. Fortunately, in the English language, there is a lot of words that can be used to make the writing to the point without losing the meaning of the context.
One word Substitution is one of the integral parts of vocabulary. It simply means that a sentence has to be replaced with a single word. This area requires a good vocabulary to solve the questions well. Questions based on one-word substitution are often asked in various competitive exams.
For example A hater of womankind – Misogynist
One easy method of doing one-word substitution is by using the root method. Roots are nothing but the words from which the main word has been derived. In our other series of vocabulary, we have consolidated the lists of root words that will ease your preparation.

Follow Given Tips To Be The Master of One Word Substitution
Reading newspapers and magazines to improve your vocabulary up to a great extent. Make a list of unfamiliar words and write down the synonyms & its usage in English grammar.




Attempt online test series, mock tests and previous year papers regularly & rigorously.




Play English word games like crossword puzzles or other games that can enhance your vocabulary lists.




Use Mnemonics or other memorization techniques to improve the learning of such words.




Try essay writing and paragraph writing in English to Hindi and Hindi to English.




Watch English channels and documentary movies to unleash to grasping capability on new words.




Make a habit of speaking English with the help of the preplanned script. If necessary, then record it with their meanings and listen to it at least one time. It will help you to establish a connection with your brain resulting in remembering the meaning of difficult words.
Download One Word Substitution PDF
You May Also Like Some of Our Best E-Books & Practice Sets