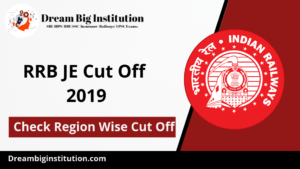 RRB JE Cut Off 2019
RRB JE Stage 1 exam was conducted from 22nd May to 2nd June 2019. RRB JE CBT Stage I result has been declared and the second stage CBT will be conducted from 28th August to 1st September 2019. The examination process is being conducted for the recruitment of various posts like Junior Engineer, Depot Material Superintendent, and Chemical & Metallurgical Assistant. This post will provide you with all the details regarding the RRB JE Stage I cut off and region-wise minimum marks required to qualify for the same.
RRB JE Cut Off 2019: Region-wise
There are many factors that affected the RRB JE cut off 2019 like the region applied for, the number of Vacancies, candidates appeared for the exam in a particular region, the level of exam and normalization of Marks. Below is the table for post wise categories that you can check according to the cut-off.

Category

Name of the Post

Department

1

JUNIOR ENGINEER / BRIDGE

ENGINEERING

2

JUNIOR ENGINEER / CIVIL / DESIGN DRAWING and ESTIMATION

3

JUNIOR ENGINEER / P WAY

4

JUNIOR ENGINEER / CIVIL / DESIGN DRAWING and ESTIMATION

5

JUNIOR ENGINEER / P WAY

6

JUNIOR ENGINEER / WORKS

7

JUNIOR ENGINEER / DESIGN / CIVIL

8

JUNIOR ENGINEER / CIVIL

9

JUNIOR ENGINEER / WORKS

10

JUNIOR ENGINEER (RESEARCH) / CIVIL

12

JUNIOR ENGINEER / WORKS

13

JUNIOR ENGINEER / CIVIL / WORKSHOP

14

JUNIOR ENGINEER / TRACK MACHINE

15

JUNIOR ENGINEER / CARRIAGE and WAGON

MECHANICAL

16

JUNIOR ENGINEER / MECHANICAL / DESIGN DRAWING and ESTIMATION

17

JUNIOR ENGINEER / DIESEL MECHANICAL

18

JUNIOR ENGINEER / MECHANICAL / POWER

19

JUNIOR ENGINEER / DESIGN / MECHANICAL

21

JUNIOR ENGINEER / MECHANICAL

22

JUNIOR ENGINEER / MECHANICAL / DESIGN DRAWING and ESTIMATION

23

JUNIOR ENGINEER / DESIGN / C and W

24

JUNIOR ENGINEER / DESIGN / ED

25

JUNIOR ENGINEER / DESIGN / MP

26

JUNIOR ENGINEER / DESIGN / TESTING

27

JUNIOR ENGINEER / MECHANICAL

28

JUNIOR ENGINEER / MECHANICAL / CARRIAGE

30

JUNIOR ENGINEER / MECHANICAL / ED

31

JUNIOR ENGINEER / MECHANICAL / MP

32

JUNIOR ENGINEER / MECHANICAL / TESTING

34

JUNIOR ENGINEER / WORKSHOP / ED

35

JUNIOR ENGINEER (RESEARCH) / MECHANICAL / TESTING

36

JUNIOR ENGINEER / DIESEL MECHANICAL (WORKSHOP

37

JUNIOR ENGINEER / JIG and TOOL

38

JUNIOR ENGINEER / MECHANICAL (WORKSHOP)

39

JUNIOR ENGINEER / MILLWRIGHT

40

JUNIOR ENGINEER / DIESEL ELECTRICAL

41

JUNIOR ENGINEER / DIESEL ELECTRICAL (WORKSHOP)

42

JUNIOR ENGINEER / ELECTRICAL / DESIGN DRAWING and ESTIMATION

ELECTRICAL

43

JUNIOR ENGINEER / ELECTRICAL / EMU

44

JUNIOR ENGINEER / ELECTRICAL / GENERAL SERVICES

45

JUNIOR ENGINEER / DESIGN / ELECTRICAL

46

JUNIOR ENGINEER / ELECTRICAL

47

JUNIOR ENGINEER / ELECTRICAL / DESIGN DRAWING and ESTIMATION

48

JUNIOR ENGINEER / DESIGN / ELECTRICAL

49

JUNIOR ENGINEER / DESIGN / TI

50

JUNIOR ENGINEER / ELECTRICAL

52

JUNIOR ENGINEER / RESEARCH / TI

53

JUNIOR ENGINEER / ELECTRICAL / TRD

54

JUNIOR ENGINEER / ELECTRICAL / TRS

55

JUNIOR ENGINEER / ELECTRICAL (WORKSHOP)

56

JUNIOR ENGINEER / S and T / DESIGN DRAWING and ESTIMATION

S and T

57

JUNIOR ENGINEER / S and T / TELECOMMUNICATION

58

JUNIOR ENGINEER / DESIGN / S and T

59

JUNIOR ENGINEER / RESEARCH / INSTRUMENTATION

61

JUNIOR ENGINEER / S and T / TELECOMMUNICATION

63

JUNIOR ENGINEER / S and T / SIGNAL

64

JUNIOR ENGINEER / S and T / TELECOMMUNICATION

65

JUNIOR ENGINEER / S and T (WORKSHOP)

66

JUNIOR ENGINEER / PRINTING PRESS

STORES

67

DEPOT MATERIAL SUPERINTENDENT

68

JUNIOR ENGINEER / INFORMATION TECHNOLOGY

ACCOUNTS

69

CHEMICAL and METALLURGICAL ASSISTANT

MECHANICAL
RRB JE Cut Off 2019: Ahmedabad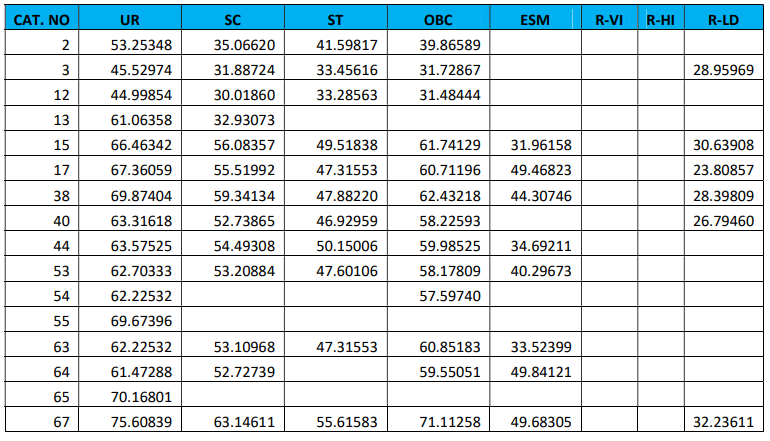 RRB JE Cut Off 2019: Ajmer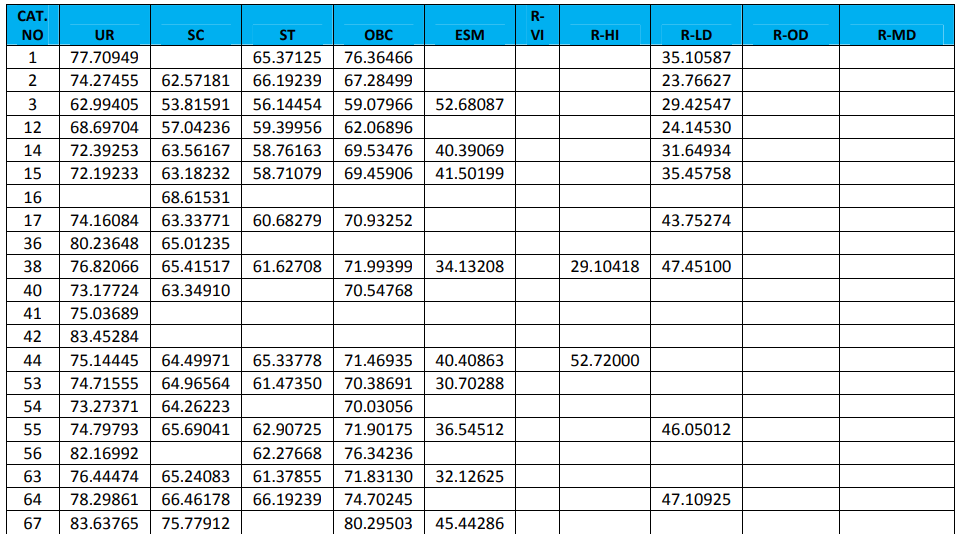 RRB JE Cut Off 2019: Allahabad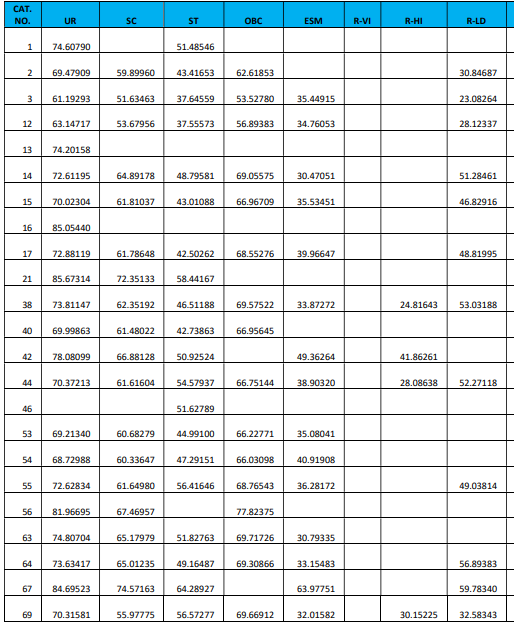 RRB JE Cut Off 2019: Bangalore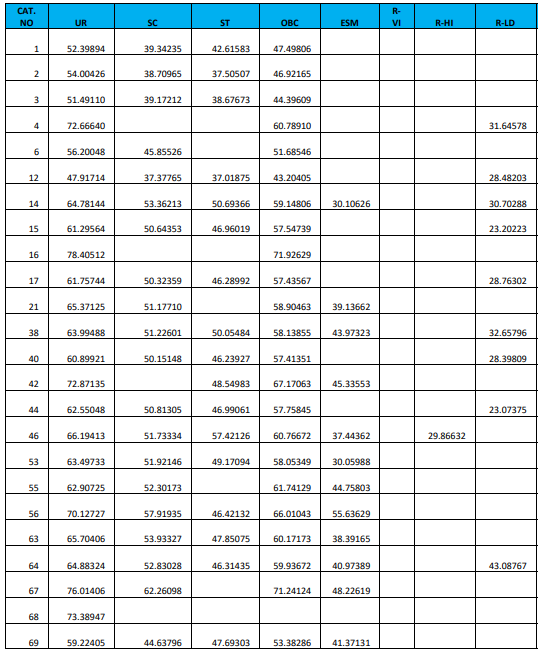 RRB JE Cut Off 2019: Bhopal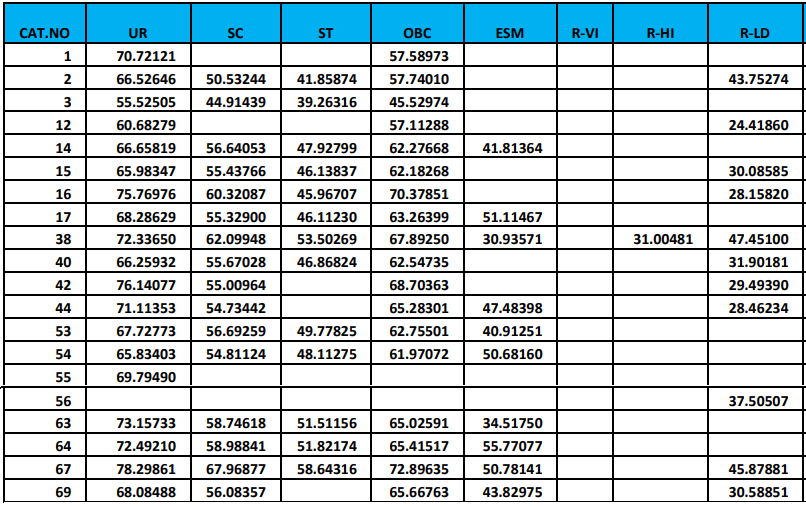 RRB JE Cut Off 2019: Bhubaneshwar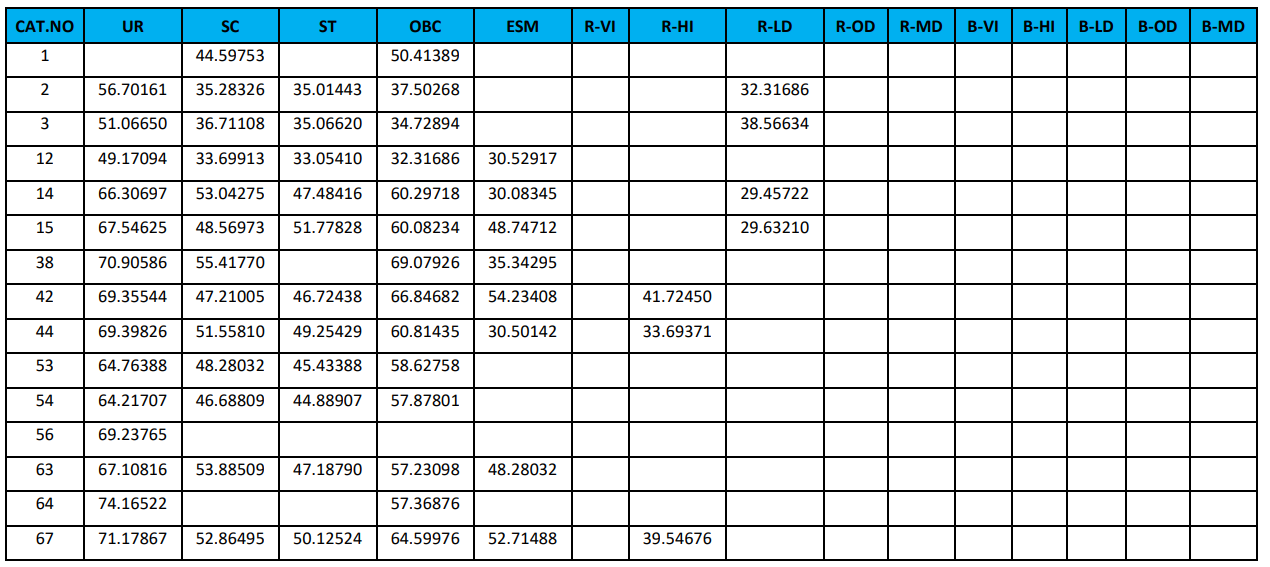 RRB JE Cut Off 2019: Bilaspur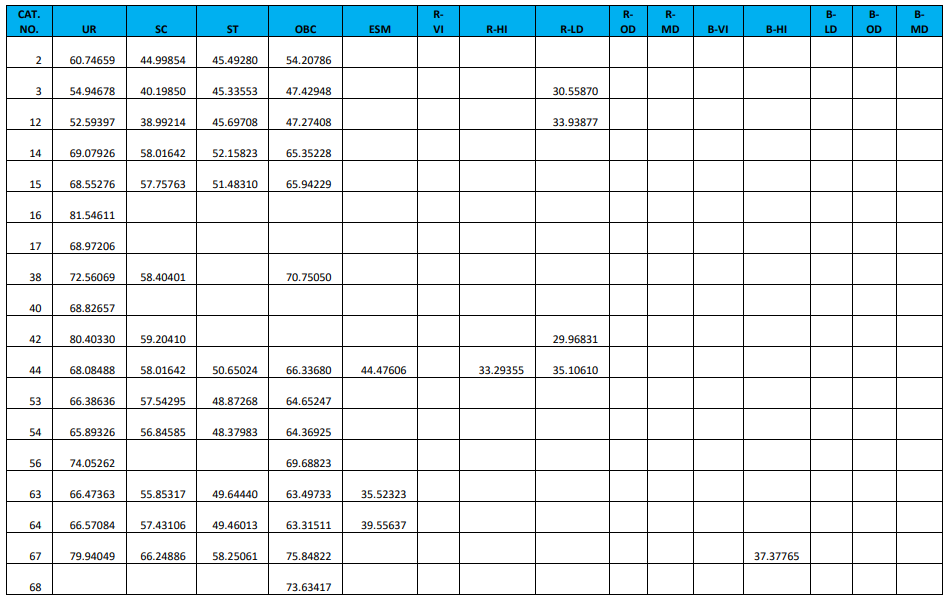 RRB JE Cut Off 2019: Chandigarh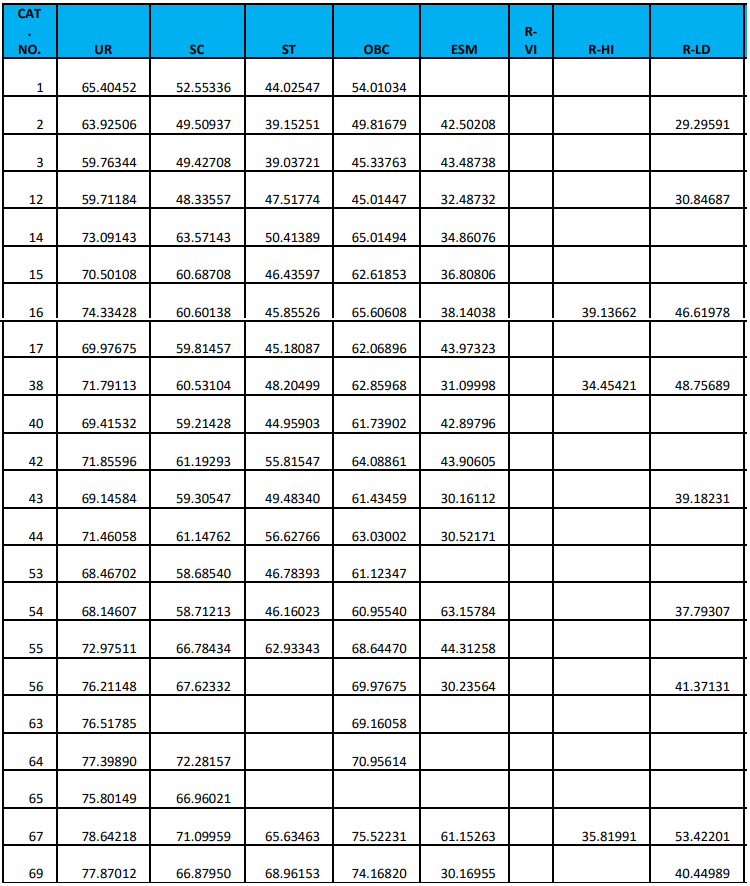 RRB JE Cut Off 2019: Chennai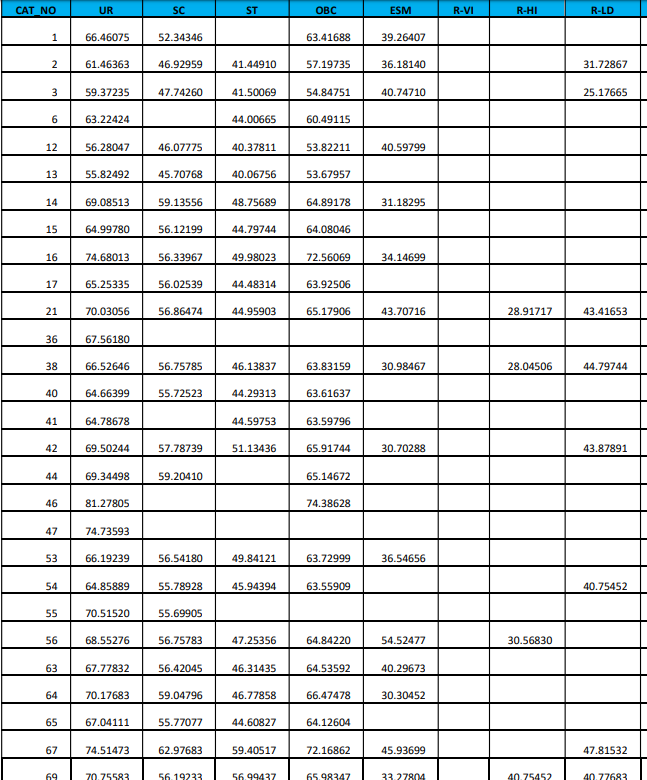 RRB JE Cut Off 2019: Guwahati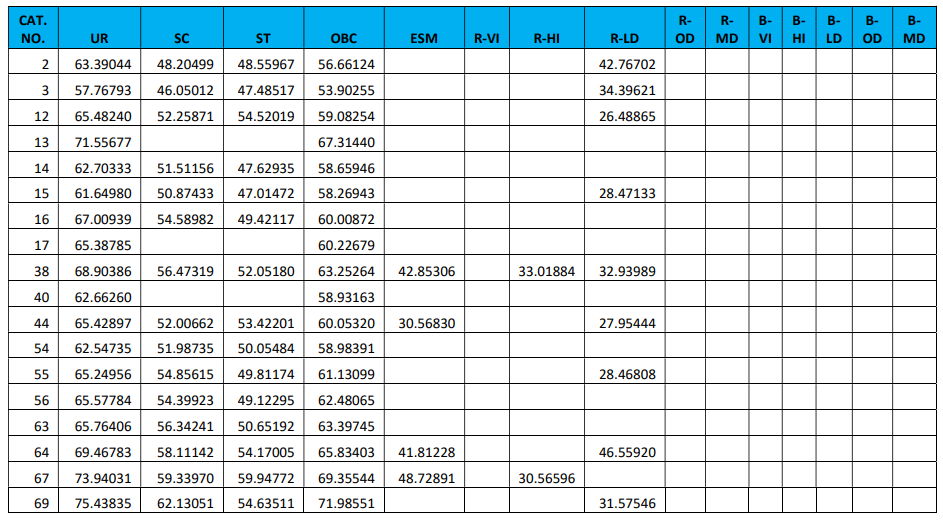 RRB JE Cut Off 2019: Jammu-Srinagar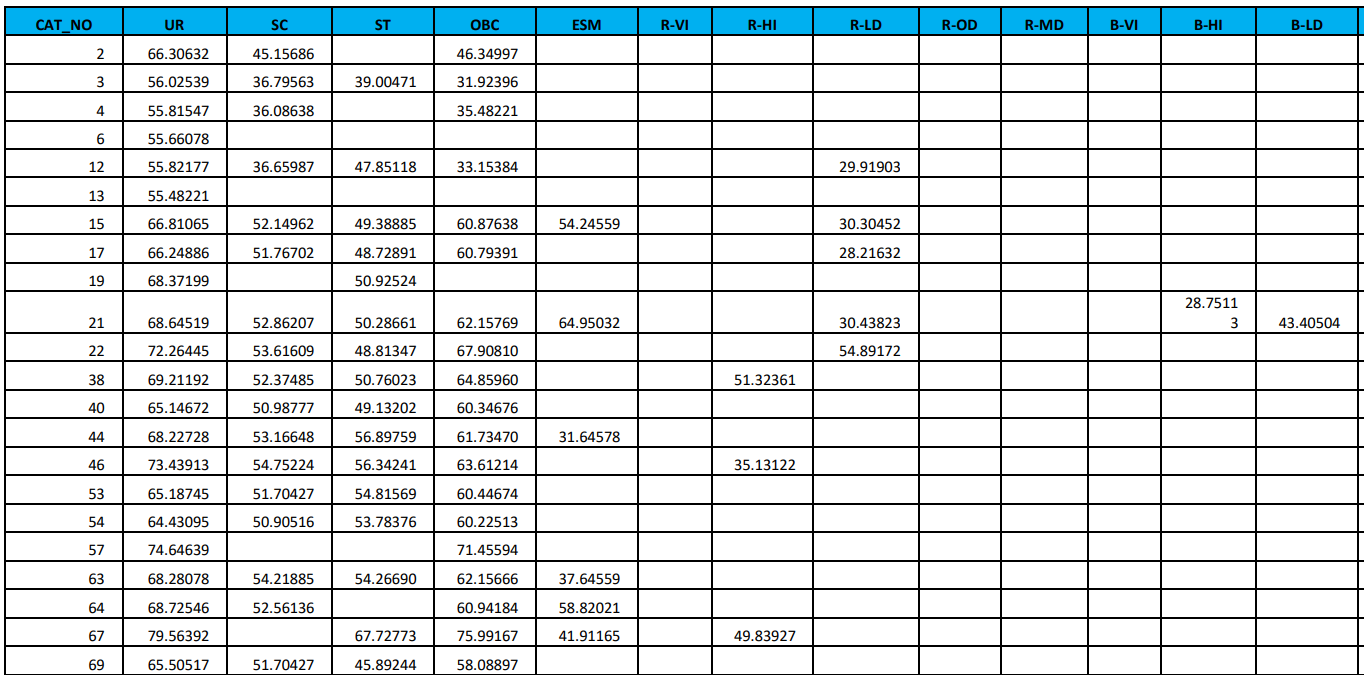 RRB JE Cut Off 2019: Kolkata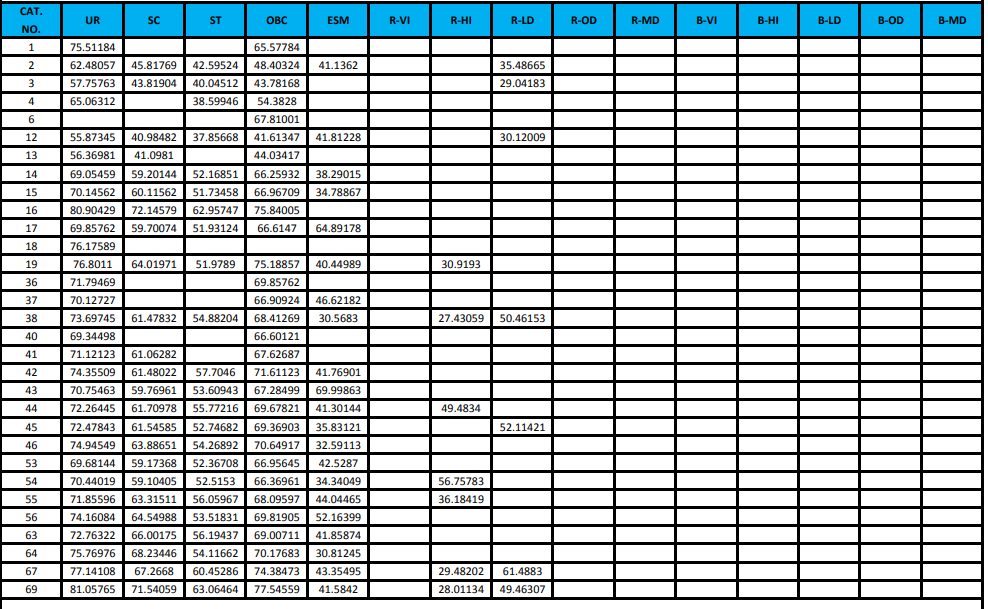 RRB JE Cut Off 2019: Malda

RRB JE Cut Off 2019: Mumbai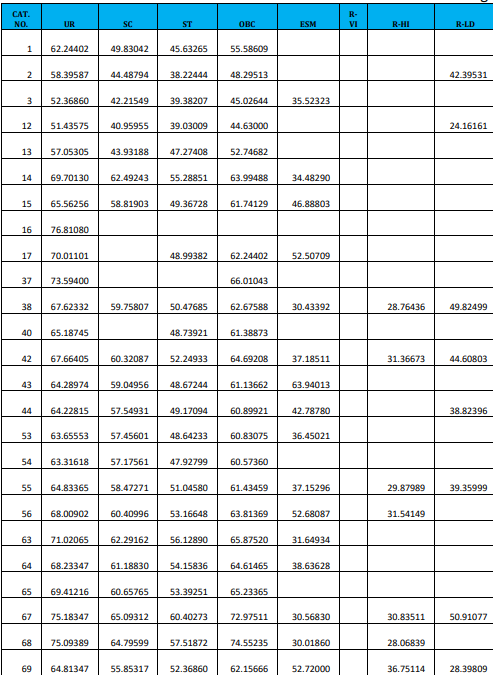 RRB JE Cut Off 2019: Muzaffarpur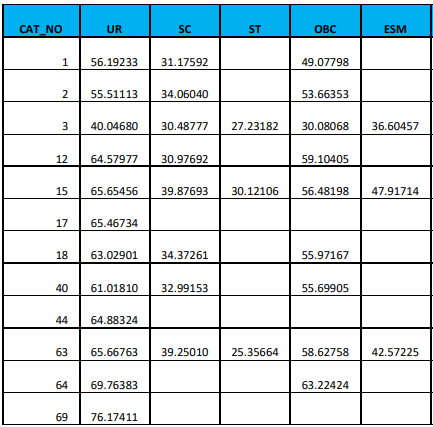 RRB JE Cut Off 2019: Patna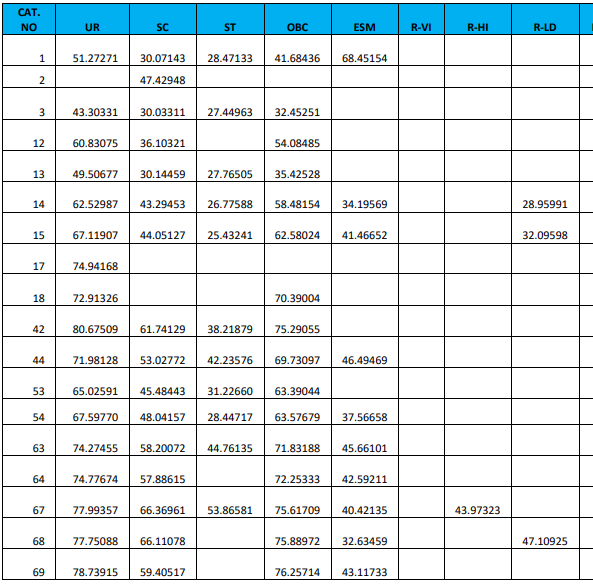 RRB JE Cut Off 2019: Ranchi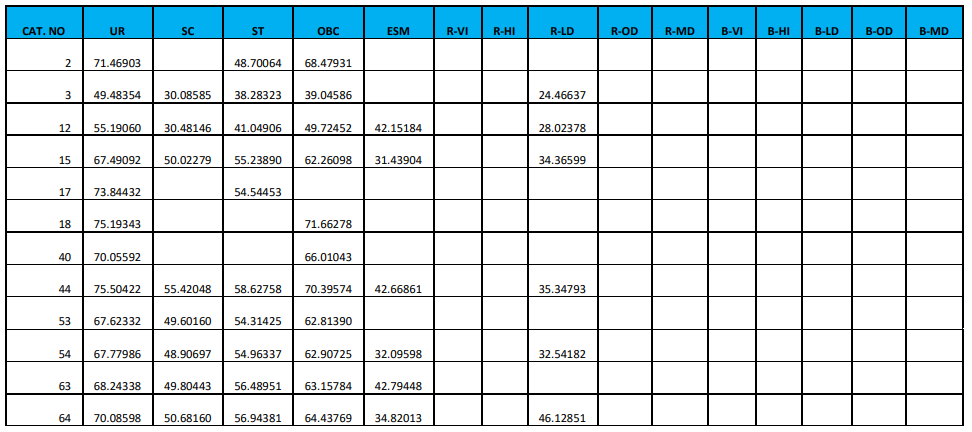 RRB JE Cut Off 2019: Secunderabad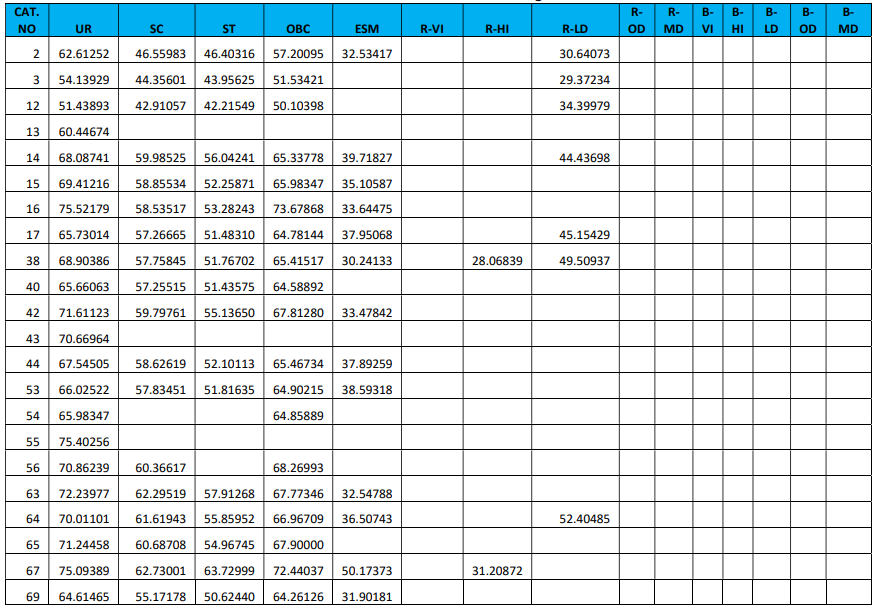 RRB JE Cut Off 2019: Siliguri

RRB JE Cut Off 2019: Trivandrum

India's Most Affordable Premium Practice Set
You May Also Like Some of Our Best E-Books & Practice Sets