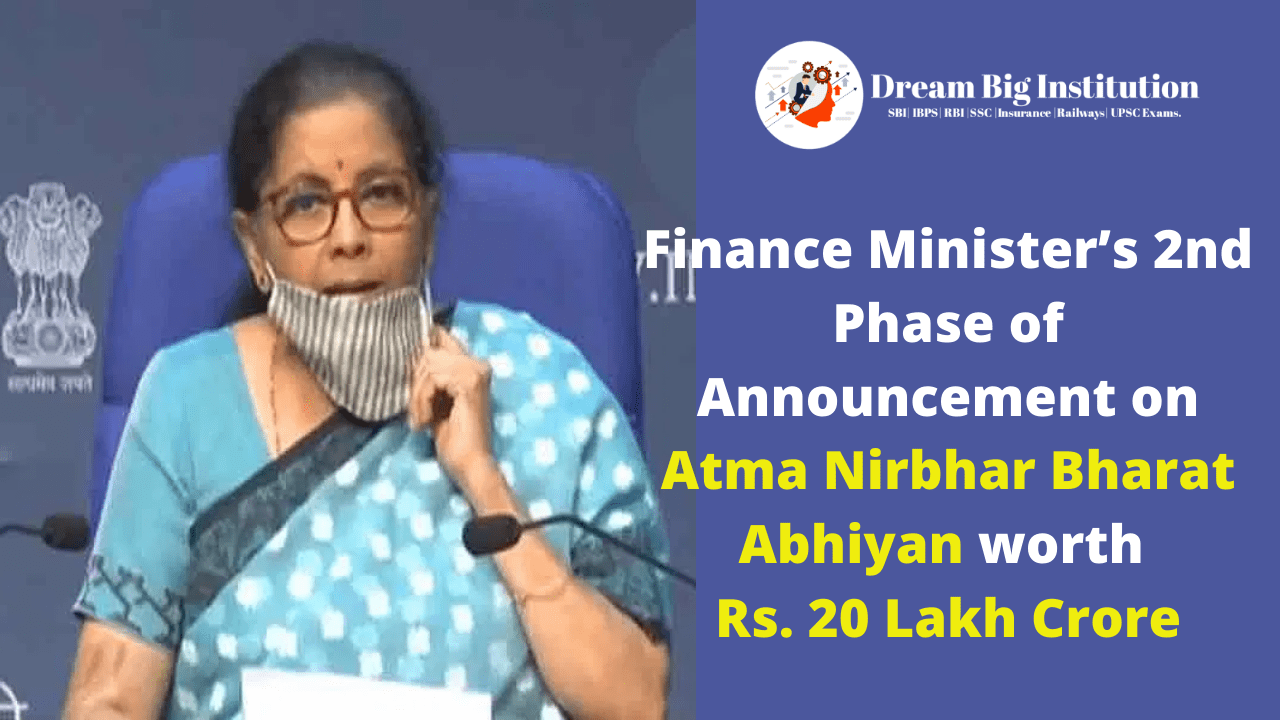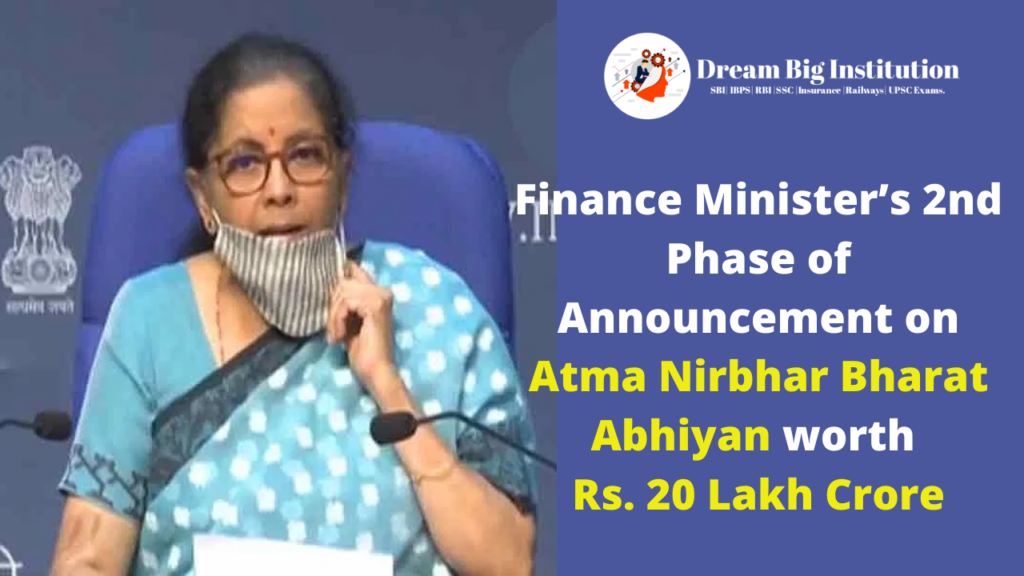 FM 2nd Phase of Announcement on Atma Nirbhar Bharat Abhiyan worth Rs. 20 Lakh Crore
The Union finance minister Nirmala Sitharaman made the second phase of announcements of the fiscal stimulus under the 20 Lakh Crore Atma Nirbhar Bharat Abhiyan. In the first announcement on 13 May, the Finance Minister revealed Rs 6 lakh crore package comprising Rs 3 lakh crore of collateral-free loans for small businesses and a Rs 30,000 crore lifeline to NBFC and housing finance companies along with a Rs 90,000 crore bailout to cash-starved electricity distribution companies and gave construction firms up to 6 more months to complete the government projects. Sitharaman also announced 25% cut in the TDS, TCS rate for non-salaried payments for period up to March 31, 2021. Keep on reading for the second phase of reveal of the Self-reliant India Scheme of the government.
Second Tranche focused on Migrant Workers, Street vendors, Small Traders, Self Employed People, Small Farmers. The FM covers 9 major announcements of the Atma Nirbhar Bharat Abhiyan here-
– 3  announcements for migrant workers
– 1 for shishu loan within mudra
– 1 for street vendors
– 1 for housing
– 1 for employment generations largely for tribal
– 2 for small farmers
Finance Minister also said "If we do not speak about a certain component today, it does not mean that government has forgotten about any particular segment, more initiatives are being announced."
Highlights of Second Tranche of Atmanirbhar Bharat Abhiyan Economic Package
The second round of eco booster came for small farmers, small traders, street vendors.
Free Foodgrain Supply to Migrants for next 2 months- Central government to spend 3500 crore to provide free foodgrain supply to migrants and the benefit is also extended to 8 crore migrants who do not have ration cards or are not covered under national food security act. Govt will give 5 kgs/person of wheat or rice and 1 kg/family of channa for non-PDS card holders for 2 months.
1 Nation 1 Ration Card will be implemented- 67 crore beneficiaries in 23 states will get covered in this scheme by August 2020 and FM said that they'll ensure 100% coverage of ration card portability by March 2021.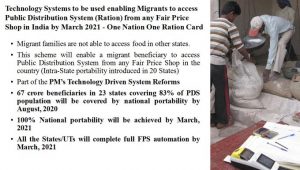 Affordable rent and accommodation for migrant worker and urban poor in PM Awas Yojana– incentivising industries for accommodation for housing of migrants. Govt is looking to convert vacant buildings in metro cities for housing.
Interest Subvention Incentive of 2% in Shishu Loan in Mudra- loans under Rs. 50,000 qualify for Interest SOP. Over 3 Crore  mudhra shishu loan beneficiaries to get SOP.
Easy Access to Credit for all Street Vendors– 5000 crore special credit facility for 50 lakh street vendors.
Credit Link subsidy Scheme for housing extended upto March 2021 for Lowest Strata of Middle Income Group– The scheme was started in 2017 and is being extended for 1 year for families with annual income upto 6 to 18 Lakhs only can enroll for affordable housing. The scheme is expected to benefit 2.5 Lakh families.
Promoting Employment in Tribal Area- Rs 6,000 crore CAMPA funds will be made available in tribal and adivasi areas for job creation and development activities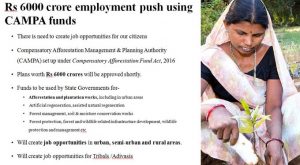 Rs 30,000 crore additional emergency working capital funding for farmers through NABARD.
2 Lakh crore of concessional credit will be extended to boost economic activties amongst farmers through kisan credit card.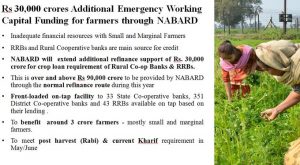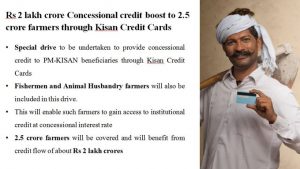 ---
You May Also Check:
You May Also Like Some of Our Best E-Books & Practice Sets
Join Our Social Media
To Join us Instagram

Account

Click Here
To Join us Facebook Page
Click Here
To Join us Telegram Channel
Click Here
India's Most Affordable Premium Practice Set